CRUD using Firebase Realtime Database in Android Studio using Kotlin – Admin Client Module (Free Resources)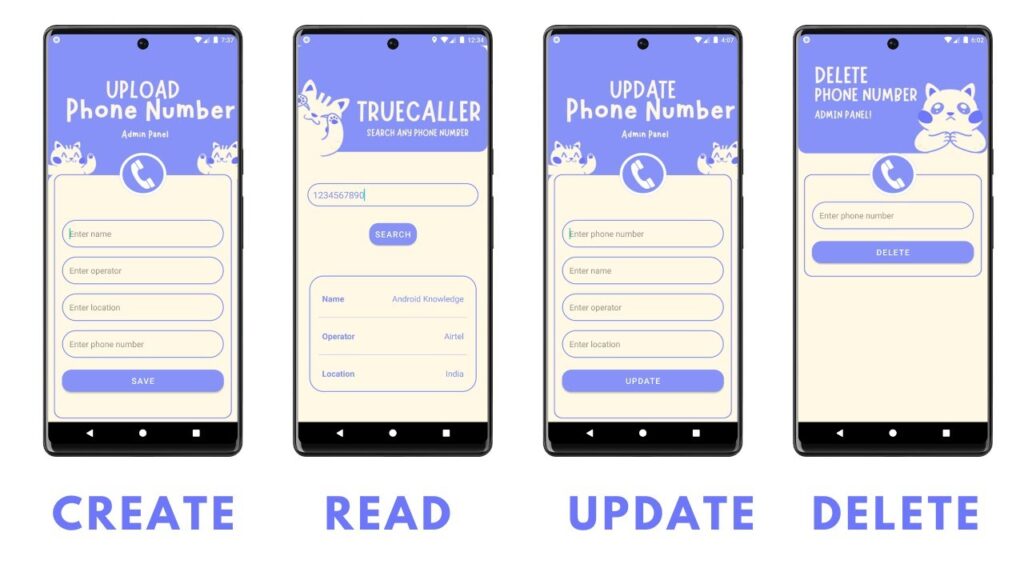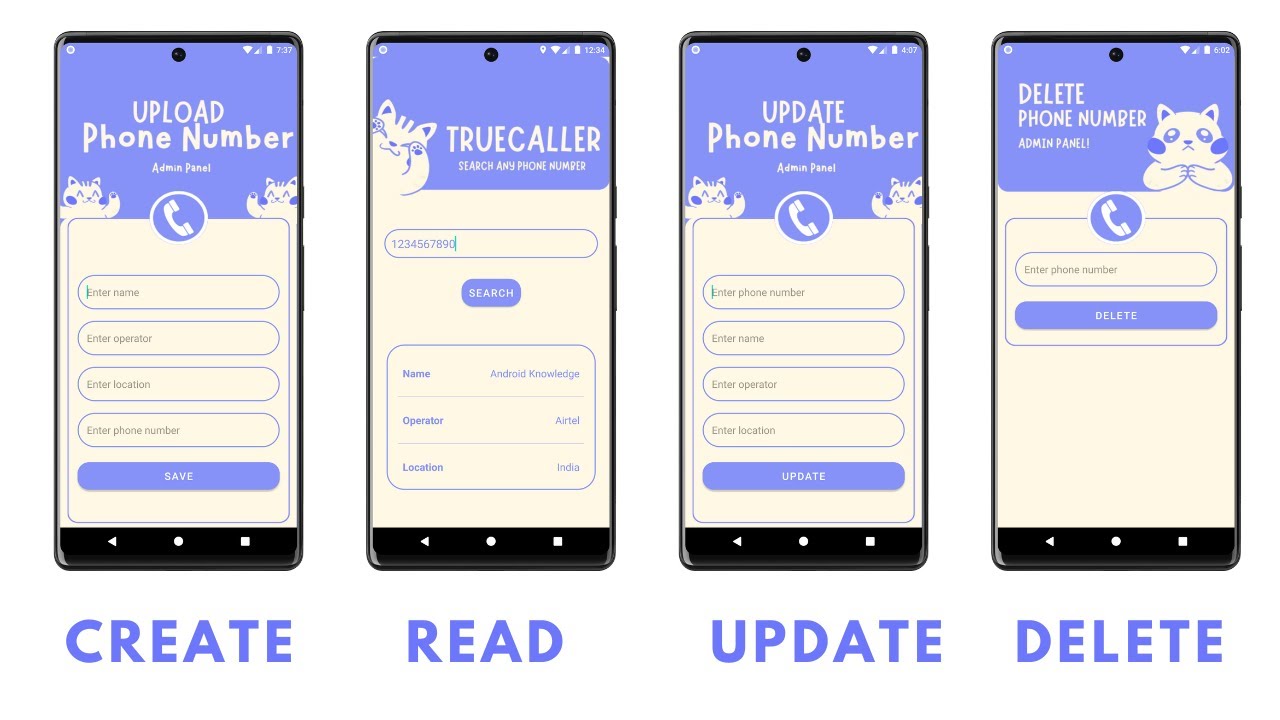 Table of Contents
What is Firebase Realtime Database?
Firebase is a service to applications, it provides hosting, NoSQL storage, real-time databases, social authentication, notification, and other services.
In this project, we have created an upload and retrieve page in android studio using firebase real-time database so all our data will be saved for free! When the user uploads a phone number in admin mode gets stored in the real-time database of firebase and retrieve in client mode.
For the admin client module, you need to first create a client activity normally and then add a module named admin.
Step-by-Step Implementation
Step 1: Open Android Studio, Click New Project and Choose Empty Activity.
Step 2:colors.xml
<?xml version="1.0" encoding="utf-8"?>
<resources>
    <color name="purple_200">#FFBB86FC</color>
    <color name="purple_500">#FF6200EE</color>
    <color name="purple_700">#FF3700B3</color>
    <color name="teal_200">#FF03DAC5</color>
    <color name="teal_700">#FF018786</color>
    <color name="black">#FF000000</color>
    <color name="white">#FFFFFFFF</color>
    <color name="lavender">#8692f7</color>
   

</resources>
themes.xml
<resources xmlns:tools="http://schemas.android.com/tools">
    <!-- Base application theme. -->
    <style name="Theme.CRUDKotPractice" parent="Theme.MaterialComponents.DayNight.NoActionBar">
        <!-- Primary brand color. -->
        <item name="colorPrimary">@color/lavender</item>
        <item name="colorPrimaryVariant">@color/lavender</item>
        <item name="colorOnPrimary">@color/white</item>
        <!-- Secondary brand color. -->
        <item name="colorSecondary">@color/teal_200</item>
        <item name="colorSecondaryVariant">@color/teal_700</item>
        <item name="colorOnSecondary">@color/black</item>
        <!-- Status bar color. -->
        <item name="android:statusBarColor">?attr/colorPrimaryVariant</item>
        <!-- Customize your theme here. -->
    </style>
</resources>
lavender_border.xml
<?xml version="1.0" encoding="utf-8"?>
<shape xmlns:android="http://schemas.android.com/apk/res/android"
    android:shape="rectangle">

    <stroke
        android:width="2dp"
        android:color="@color/lavender"/>

    <corners
        android:radius="30dp"/>

</shape>
Gradle: Module
buildFeatures{
        viewBinding true
    }

Download Drawables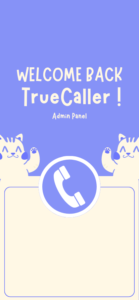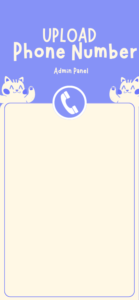 Step 3: activity_main.xml (admin)
<?xml version="1.0" encoding="utf-8"?>
<LinearLayout
    xmlns:android="http://schemas.android.com/apk/res/android"
    xmlns:app="http://schemas.android.com/apk/res-auto"
    xmlns:tools="http://schemas.android.com/tools"
    android:layout_width="match_parent"
    android:layout_height="match_parent"
    android:orientation="vertical"
    android:gravity="center_vertical"
    android:background="@drawable/crudkot"
    tools:context=".MainActivity">


        <LinearLayout
            android:layout_width="match_parent"
            android:layout_height="wrap_content"
            android:orientation="vertical"
            android:layout_marginTop="550dp"
            android:layout_gravity="center_horizontal"
            android:padding="20dp">

            <Button
                android:layout_width="match_parent"
                android:layout_height="80dp"
                android:text="Upload"
                android:id="@+id/mainUpload"
                android:textSize="18sp"
                android:layout_marginTop="20dp"
                android:layout_marginEnd="10dp"
                android:layout_marginStart="10dp"
                android:backgroundTint="@color/lavender"
                app:cornerRadius = "20dp"/>

            <LinearLayout
                android:layout_width="match_parent"
                android:layout_height="wrap_content"
                android:orientation="horizontal">

                <com.google.android.material.button.MaterialButton
                    android:layout_width="0dp"
                    android:layout_height="70dp"
                    android:text="Update"
                    android:id="@+id/mainUpdate"
                    android:textSize="18sp"
                    android:padding="16dp"
                    app:strokeColor="@color/lavender"
                    app:strokeWidth="2dp"
                    android:backgroundTint="@color/white"
                    android:textColor="@color/lavender"
                    android:layout_weight="1"
                    android:layout_marginTop="20dp"
                    android:layout_marginStart="10dp"
                    app:cornerRadius = "20dp"/>


                <com.google.android.material.button.MaterialButton
                    android:layout_width="0dp"
                    android:layout_height="70dp"
                    android:text="Delete"
                    android:id="@+id/mainDelete"
                    android:textSize="18sp"
                    android:padding="16dp"
                    android:layout_weight="1"
                    android:layout_marginStart="10dp"
                    android:layout_marginTop="20dp"
                    android:layout_marginEnd="10dp"
                    android:backgroundTint="@color/white"
                    android:textColor="@color/lavender"
                    app:strokeWidth="2dp"
                    app:strokeColor="@color/lavender"
                    app:cornerRadius = "20dp"/>

            </LinearLayout>

        </LinearLayout>
</LinearLayout>
Step 4: activity_upload.xml (admin)
<?xml version="1.0" encoding="utf-8"?>
<LinearLayout
    xmlns:android="http://schemas.android.com/apk/res/android"
    xmlns:app="http://schemas.android.com/apk/res-auto"
    xmlns:tools="http://schemas.android.com/tools"
    android:layout_width="match_parent"
    android:layout_height="match_parent"
    android:orientation="vertical"
    android:gravity="center_vertical"
    android:background="@drawable/crudupload"
    tools:context=".UploadActivity">

        <LinearLayout
            android:layout_width="match_parent"
            android:layout_height="wrap_content"
            android:orientation="vertical"
            android:layout_marginTop="300dp"
            android:layout_gravity="center_horizontal"
            android:padding="20dp">

            <EditText
                android:layout_width="match_parent"
                android:layout_height="60dp"
                android:id="@+id/uploadName"
                android:background="@drawable/lavender_border"
                android:layout_marginTop="20dp"
                android:padding="16dp"
                android:hint="Enter name"
                android:layout_marginStart="10dp"
                android:layout_marginEnd="10dp"
                android:gravity="start|center_vertical"
                android:textColor="@color/lavender"/>

            <EditText
                android:layout_width="match_parent"
                android:layout_height="60dp"
                android:id="@+id/uploadOperator"
                android:background="@drawable/lavender_border"
                android:layout_marginTop="20dp"
                android:padding="16dp"
                android:layout_marginStart="10dp"
                android:layout_marginEnd="10dp"
                android:hint="Enter operator"
                android:gravity="start|center_vertical"
                android:textColor="@color/lavender"/>

            <EditText
                android:layout_width="match_parent"
                android:layout_height="60dp"
                android:id="@+id/uploadLocation"
                android:background="@drawable/lavender_border"
                android:layout_marginTop="20dp"
                android:padding="16dp"
                android:layout_marginStart="10dp"
                android:layout_marginEnd="10dp"
                android:hint="Enter location"
                android:gravity="start|center_vertical"
                android:textColor="@color/lavender"/>

            <EditText
                android:layout_width="match_parent"
                android:layout_height="60dp"
                android:id="@+id/uploadPhone"
                android:background="@drawable/lavender_border"
                android:layout_marginTop="20dp"
                android:padding="16dp"
                android:layout_marginStart="10dp"
                android:layout_marginEnd="10dp"
                android:hint="Enter phone number"
                android:gravity="start|center_vertical"
                android:textColor="@color/lavender"/>

            <Button
                android:layout_width="match_parent"
                android:layout_height="60dp"
                android:text="Save"
                android:id="@+id/saveButton"
                android:textSize="18sp"
                android:layout_marginTop="20dp"
                android:layout_marginStart="10dp"
                android:layout_marginEnd="10dp"
                android:backgroundTint="@color/lavender"
                app:cornerRadius = "20dp"/>

        </LinearLayout>

</LinearLayout>
activity_update.xml (admin)
<?xml version="1.0" encoding="utf-8"?>
<LinearLayout
    xmlns:android="http://schemas.android.com/apk/res/android"
    xmlns:app="http://schemas.android.com/apk/res-auto"
    xmlns:tools="http://schemas.android.com/tools"
    android:layout_width="match_parent"
    android:layout_height="match_parent"
    android:orientation="vertical"
    android:gravity="center_vertical"
    android:background="@drawable/updatebkg"
    tools:context=".UpdateActivity">

        <LinearLayout
            android:layout_width="match_parent"
            android:layout_height="wrap_content"
            android:orientation="vertical"
            android:layout_marginTop="300dp"
            android:layout_gravity="center_horizontal"
            android:padding="20dp">

            <EditText
                android:layout_width="match_parent"
                android:layout_height="60dp"
                android:id="@+id/referencePhone"
                android:background="@drawable/lavender_border"
                android:layout_marginTop="20dp"
                android:layout_marginStart="10dp"
                android:layout_marginEnd="10dp"
                android:padding="16dp"
                android:hint="Enter phone number"
                android:gravity="start|center_vertical"
                android:textColor="@color/lavender"/>

            <EditText
                android:layout_width="match_parent"
                android:layout_height="60dp"
                android:id="@+id/updateName"
                android:background="@drawable/lavender_border"
                android:layout_marginTop="20dp"
                android:layout_marginStart="10dp"
                android:layout_marginEnd="10dp"
                android:padding="16dp"
                android:hint="Enter name"
                android:gravity="start|center_vertical"
                android:textColor="@color/lavender"/>

            <EditText
                android:layout_width="match_parent"
                android:layout_height="60dp"
                android:id="@+id/updateOperator"
                android:background="@drawable/lavender_border"
                android:layout_marginTop="20dp"
                android:layout_marginStart="10dp"
                android:layout_marginEnd="10dp"
                android:padding="16dp"
                android:hint="Enter operator"
                android:gravity="start|center_vertical"
                android:textColor="@color/lavender"/>

            <EditText
                android:layout_width="match_parent"
                android:layout_height="60dp"
                android:id="@+id/updateLocation"
                android:background="@drawable/lavender_border"
                android:layout_marginTop="20dp"
                android:layout_marginStart="10dp"
                android:layout_marginEnd="10dp"
                android:padding="16dp"
                android:hint="Enter location"
                android:gravity="start|center_vertical"
                android:textColor="@color/lavender"/>

            <Button
                android:layout_width="match_parent"
                android:layout_height="60dp"
                android:text="Update"
                android:id="@+id/updateButton"
                android:textSize="18sp"
                android:layout_marginTop="20dp"
                android:layout_marginStart="10dp"
                android:layout_marginEnd="10dp"
                android:backgroundTint="@color/lavender"
                app:cornerRadius = "20dp"/>

        </LinearLayout>

</LinearLayout>
activity_delete.xml
<?xml version="1.0" encoding="utf-8"?>
<LinearLayout
    xmlns:android="http://schemas.android.com/apk/res/android"
    xmlns:app="http://schemas.android.com/apk/res-auto"
    xmlns:tools="http://schemas.android.com/tools"
    android:layout_width="match_parent"
    android:layout_height="match_parent"
    android:orientation="vertical"
    android:background="@drawable/deletebkg"
    tools:context=".DeleteActivity">


        <LinearLayout
            android:layout_width="match_parent"
            android:layout_height="wrap_content"
            android:orientation="vertical"
            android:layout_marginTop="300dp"
            android:layout_gravity="center_horizontal"
            android:padding="20dp">

            <EditText
                android:layout_width="match_parent"
                android:layout_height="60dp"
                android:id="@+id/deletePhone"
                android:background="@drawable/lavender_border"
                android:layout_marginTop="20dp"
                android:layout_marginStart="10dp"
                android:layout_marginEnd="10dp"
                android:padding="16dp"
                android:hint="Enter phone number"
                android:gravity="start|center_vertical"
                android:textColor="@color/lavender"/>


            <Button
                android:layout_width="match_parent"
                android:layout_height="60dp"
                android:text="Delete"
                android:id="@+id/deleteButton"
                android:textSize="18sp"
                android:layout_marginTop="20dp"
                android:layout_marginStart="10dp"
                android:layout_marginEnd="10dp"
                android:backgroundTint="@color/lavender"
                app:cornerRadius = "20dp"/>

        </LinearLayout>

</LinearLayout>
Step 5: MainActivity.kt (admin)
package com.example.crudadminkot

import android.content.Intent
import androidx.appcompat.app.AppCompatActivity
import android.os.Bundle
import android.view.View
import com.example.crudadminkot.databinding.ActivityMainBinding

class MainActivity : AppCompatActivity() {

    private lateinit var binding: ActivityMainBinding

    override fun onCreate(savedInstanceState: Bundle?) {
        super.onCreate(savedInstanceState)
        binding = ActivityMainBinding.inflate(layoutInflater)
        setContentView(binding.root)

        binding.mainUpload.setOnClickListener(View.OnClickListener{
            val intent = Intent(this@MainActivity, UploadActivity::class.java)
            startActivity(intent)
            finish()
        })

        binding.mainUpdate.setOnClickListener(View.OnClickListener{
            val intent = Intent(this@MainActivity, UpdateActivity::class.java)
            startActivity(intent)
        })

        binding.mainDelete.setOnClickListener(View.OnClickListener{
            val intent = Intent(this@MainActivity, DeleteActivity::class.java)
            startActivity(intent)
        })

    }
}
User.kt (admin)
package com.example.crudadminkot

data class User(val name : String? = null, val operator : String? = null, val location : String? = null, val phone : String? = null){

}
UploadActivity.kt (admin)
package com.example.crudadminkot

import android.content.Intent
import androidx.appcompat.app.AppCompatActivity
import android.os.Bundle
import android.widget.Toast
import com.example.crudadminkot.databinding.ActivityUploadBinding
import com.google.firebase.database.DatabaseReference
import com.google.firebase.database.FirebaseDatabase

class UploadActivity : AppCompatActivity() {

    private lateinit var binding: ActivityUploadBinding
    private lateinit var database: DatabaseReference

    override fun onCreate(savedInstanceState: Bundle?) {
        super.onCreate(savedInstanceState)
        binding = ActivityUploadBinding.inflate(layoutInflater)
        setContentView(binding.root)

        binding.saveButton.setOnClickListener {

            val name = binding.uploadName.text.toString()
            val operator = binding.uploadOperator.text.toString()
            val location = binding.uploadLocation.text.toString()
            val phone = binding.uploadPhone.text.toString()

            database = FirebaseDatabase.getInstance().getReference("Users")
            val users = User(name,operator,location,phone)
            database.child(phone).setValue(users).addOnSuccessListener {

                binding.uploadName.text.clear()
                binding.uploadOperator.text.clear()
                binding.uploadLocation.text.clear()
                binding.uploadPhone.text.clear()

                Toast.makeText(this,"Saved",Toast.LENGTH_SHORT).show()
                val intent = Intent(this@UploadActivity, MainActivity::class.java)
                startActivity(intent)
                finish()

            }.addOnFailureListener{
                Toast.makeText(this,"Failed",Toast.LENGTH_SHORT).show()
            }
        }

    }
}
UpdateActivity.kt (admin)
package com.example.crudadminkot

import androidx.appcompat.app.AppCompatActivity
import android.os.Bundle
import android.widget.Toast
import com.example.crudadminkot.databinding.ActivityUpdateBinding
import com.google.firebase.database.DatabaseReference
import com.google.firebase.database.FirebaseDatabase

class UpdateActivity : AppCompatActivity() {

    private lateinit var binding: ActivityUpdateBinding
    private lateinit var database: DatabaseReference

    override fun onCreate(savedInstanceState: Bundle?) {
        super.onCreate(savedInstanceState)
        binding = ActivityUpdateBinding.inflate(layoutInflater)
        setContentView(binding.root)

        binding.updateButton.setOnClickListener {
            val referencePhone = binding.referencePhone.text.toString()
            val updateName = binding.updateName.text.toString()
            val updateOperator = binding.updateOperator.text.toString()
            val updateLocation = binding.updateLocation.text.toString()

            updateData(referencePhone,updateName,updateOperator,updateLocation)
        }
    }

    private fun updateData(phone: String, name: String, operator: String, location: String) {

        database = FirebaseDatabase.getInstance().getReference("Users")
        val user = mapOf<String,String>(
            "name" to name,
            "operator" to operator,
            "location" to location
        )

        database.child(phone).updateChildren(user).addOnSuccessListener {

            binding.referencePhone.text.clear()
            binding.updateName.text.clear()
            binding.updateOperator.text.clear()
            binding.updateLocation.text.clear()
            Toast.makeText(this,"Successfully Updated",Toast.LENGTH_SHORT).show()


        }.addOnFailureListener{
            Toast.makeText(this,"Failed to Update",Toast.LENGTH_SHORT).show()
        }}
}
DeleteActivity.kt (admin)
package com.example.crudadminkot

import androidx.appcompat.app.AppCompatActivity
import android.os.Bundle
import android.widget.Toast
import com.example.crudadminkot.databinding.ActivityDeleteBinding
import com.google.firebase.database.DatabaseReference
import com.google.firebase.database.FirebaseDatabase

class DeleteActivity : AppCompatActivity() {

    private lateinit var binding: ActivityDeleteBinding
    private lateinit var database: DatabaseReference

    override fun onCreate(savedInstanceState: Bundle?) {
        super.onCreate(savedInstanceState)
        binding = ActivityDeleteBinding.inflate(layoutInflater)
        setContentView(binding.root)

        binding.deleteButton.setOnClickListener {
            val phone = binding.deletePhone.text.toString()
            if (phone.isNotEmpty())
                deleteData(phone)
            else
                Toast.makeText(this, "Please enter the phone number", Toast.LENGTH_SHORT).show()
        }
    }
    private fun deleteData(phone: String){
        database = FirebaseDatabase.getInstance().getReference("Users")
        database.child(phone).removeValue().addOnSuccessListener {
            binding.deletePhone.text.clear()
            Toast.makeText(this, "Deleted", Toast.LENGTH_SHORT).show()
        }.addOnFailureListener {
            Toast.makeText(this, "Unable to delete", Toast.LENGTH_SHORT).show()
        }
    }
}
MainActivity.kt (client)
package com.example.crudkotpractice

import androidx.appcompat.app.AppCompatActivity
import android.os.Bundle
import android.widget.Toast
import com.example.crudkotpractice.databinding.ActivityMainBinding
import com.google.firebase.database.DatabaseReference
import com.google.firebase.database.FirebaseDatabase

class MainActivity : AppCompatActivity() {

    private lateinit var binding: ActivityMainBinding
    private lateinit var database : DatabaseReference

    override fun onCreate(savedInstanceState: Bundle?) {
        super.onCreate(savedInstanceState)
        binding = ActivityMainBinding.inflate(layoutInflater)
        setContentView(binding.root)

        binding.searchButton.setOnClickListener {

            val searchPhone : String = binding.searchPhone.text.toString()
            if  (searchPhone.isNotEmpty()){
                readData(searchPhone)
            }else{
                Toast.makeText(this,"PLease enter the phone number",Toast.LENGTH_SHORT).show()
            }
        }
    }

    private fun readData(phone: String) {
        database = FirebaseDatabase.getInstance().getReference("Users")
        database.child(phone).get().addOnSuccessListener {

            if (it.exists()){

                val name = it.child("name").value
                val operator = it.child("operator").value
                val location = it.child("location").value
                Toast.makeText(this,"Results Found",Toast.LENGTH_SHORT).show()
                binding.searchPhone.text.clear()
                binding.readName.text = name.toString()
                binding.readOperator.text = operator.toString()
                binding.readLocation.text = location.toString()
            }else{
                Toast.makeText(this,"Phone number does not exist",Toast.LENGTH_SHORT).show()
            }
        }.addOnFailureListener{
            Toast.makeText(this,"Something went wrong",Toast.LENGTH_SHORT).show()
        }
    }
}
activity_main.xml (client)
<?xml version="1.0" encoding="utf-8"?>
<androidx.constraintlayout.widget.ConstraintLayout
    xmlns:android="http://schemas.android.com/apk/res/android"
    xmlns:app="http://schemas.android.com/apk/res-auto"
    xmlns:tools="http://schemas.android.com/tools"
    android:layout_width="match_parent"
    android:layout_height="match_parent"
    android:background="@drawable/crudupload"
    tools:context=".MainActivity">


    <EditText
        android:layout_width="match_parent"
        android:layout_height="wrap_content"
        android:id="@+id/searchPhone"
        android:layout_marginTop="300dp"
        android:layout_marginStart="20dp"
        android:layout_marginEnd="20dp"
        android:padding="12dp"
        android:background="@drawable/lavender_border"
        android:hint="Enter phone number"
        android:textSize="20sp"
        android:textColor="@color/lavender"
        app:layout_constraintEnd_toEndOf="parent"
        app:layout_constraintStart_toStartOf="parent"
        app:layout_constraintTop_toTopOf="parent"/>

    <Button
        android:layout_width="wrap_content"
        android:layout_height="wrap_content"
        android:id="@+id/searchButton"
        android:text="Search"
        android:textColor="@color/white"
        android:textSize="18sp"
        android:layout_marginTop="30dp"
        android:padding="12dp"
        app:cornerRadius = "20dp"
        app:layout_constraintEnd_toEndOf="@id/searchPhone"
        app:layout_constraintStart_toStartOf="@id/searchPhone"
        app:layout_constraintTop_toBottomOf="@id/searchPhone"/>

    <LinearLayout
        android:layout_width="match_parent"
        android:layout_height="wrap_content"
        android:orientation="vertical"
        android:padding="10dp"
        android:layout_marginStart="24dp"
        android:layout_marginEnd="24dp"
        android:layout_marginTop="60dp"
        android:background="@drawable/lavender_border"
        app:layout_constraintEnd_toEndOf="parent"
        app:layout_constraintStart_toStartOf="parent"
        app:layout_constraintTop_toBottomOf="@id/searchButton">

        <LinearLayout
            android:layout_width="match_parent"
            android:layout_height="wrap_content"
            android:orientation="vertical">

            <LinearLayout
                android:layout_width="match_parent"
                android:layout_height="match_parent"
                android:padding="8dp"
                android:layout_marginLeft="10dp"
                android:layout_marginRight="10dp"
                android:layout_marginBottom="10dp"
                android:layout_marginTop="20dp"
                android:orientation="horizontal">

                <TextView
                    android:layout_width="wrap_content"
                    android:layout_height="wrap_content"
                    android:id="@+id/name"
                    android:layout_weight="1"
                    android:text="Name"
                    android:textStyle="bold"
                    android:textColor="@color/lavender"
                    android:textSize="18sp"/>

                <TextView
                    android:layout_width="wrap_content"
                    android:layout_height="wrap_content"
                    android:id="@+id/readName"
                    android:text=""
                    android:layout_weight="1"
                    android:textAlignment="viewEnd"
                    android:textColor="@color/lavender"
                    android:textSize="18sp"/>

            </LinearLayout>

            <androidx.appcompat.widget.AppCompatImageView
                android:layout_width="match_parent"
                android:layout_height="1dp"
                android:layout_margin="10dp"
                android:alpha="0.5"
                android:background="@color/lavender"/>

            <LinearLayout
                android:layout_width="match_parent"
                android:layout_height="match_parent"
                android:layout_margin="10dp"
                android:padding="8dp"
                android:orientation="horizontal">

                <TextView
                    android:layout_width="wrap_content"
                    android:layout_height="wrap_content"
                    android:id="@+id/operator"
                    android:layout_weight="1"
                    android:text="Operator"
                    android:textStyle="bold"
                    android:textColor="@color/lavender"
                    android:textSize="18sp"/>

                <TextView
                    android:layout_width="wrap_content"
                    android:layout_height="wrap_content"
                    android:id="@+id/readOperator"
                    android:text=""
                    android:layout_weight="1"
                    android:textAlignment="viewEnd"
                    android:textColor="@color/lavender"
                    android:textSize="18sp"/>

            </LinearLayout>

            <androidx.appcompat.widget.AppCompatImageView
                android:layout_width="match_parent"
                android:layout_height="1dp"
                android:layout_margin="10dp"
                android:alpha="0.5"
                android:background="@color/lavender"/>

            <LinearLayout
                android:layout_width="match_parent"
                android:layout_height="match_parent"
                android:layout_margin="10dp"
                android:padding="8dp"
                android:orientation="horizontal">

                <TextView
                    android:layout_width="wrap_content"
                    android:layout_height="wrap_content"
                    android:id="@+id/location"
                    android:layout_weight="1"
                    android:text="Location"
                    android:textStyle="bold"
                    android:textColor="@color/lavender"
                    android:textSize="18sp"/>

                <TextView
                    android:layout_width="wrap_content"
                    android:layout_height="wrap_content"
                    android:id="@+id/readLocation"
                    android:text=""
                    android:layout_weight="1"
                    android:textAlignment="viewEnd"
                    android:textColor="@color/lavender"
                    android:textSize="18sp"/>

            </LinearLayout>
        </LinearLayout>
        </LinearLayout>

</androidx.constraintlayout.widget.ConstraintLayout>
Join our YouTube Memberships: Click Here
Output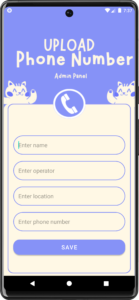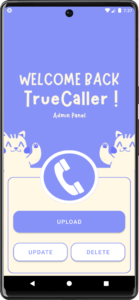 AK Bonus Points
If you have any queries or errors, please feel free to comment below 🙂
For detailed steps, watch our youtube videos below
Stepwise Videos:
Part 1: Save Data in Firebase Realtime Database in Android Studio using Admin-Client Module in Kotlin | CRUD – Create https://youtu.be/gLfmQiFdZXU
Part 2: Retrieve Data from Firebase Realtime Database in Android Studio using Admin-Client Module in Kotlin | CRUD – Read https://youtu.be/7YD1ElKvpyo
Part 3: Update Data in Firebase Realtime Database in Android Studio using Admin-Client Module in Kotlin | CRUD – Update https://youtu.be/ILAUZpywwAg
Part 4: Delete Data in Firebase Realtime Database in Android Studio using Admin-Client Module in Kotlin | CRUD – Delete https://youtu.be/mOTSZalV3ew
Compilation Video (All 4 Parts): https://youtu.be/r1Y5JgLX2Hg
Check our similar post here: Login and Signup using Firebase Authentication in Android Studio